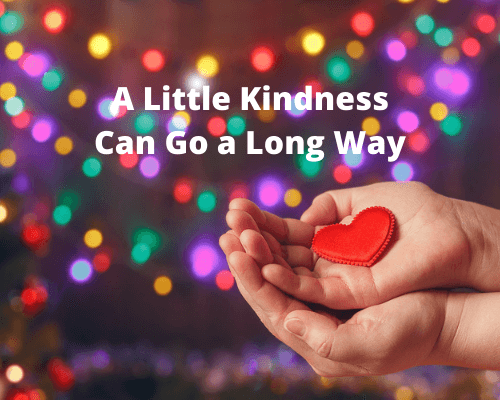 Looking to spread some holiday kindness and cheer? We have many wonderful local nonprofit organizations that provide a range of services throughout Kitsap County, and they could really use our help. While monetary donations are great, there are other ways to show your support. Here are some fun ideas to get you started.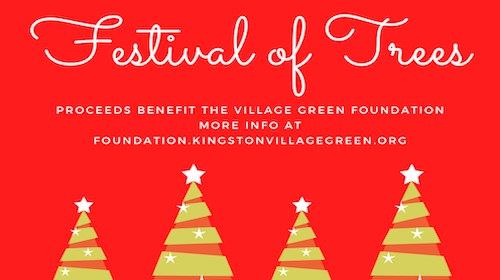 The Festival of Trees is happening right now in Kingston and you can join in the fun! Check out the beautiful Christmas trees around town or online. Then bid on your favorite one. A number of local businesses decorated and donated these trees and we proudly donated one as well. Bidding ends on December 12th at noon so be sure to bid before it's too late. Winning bidders will be able to claim their trees after the auction closes by arrangement with the tree's donor. If you want to show your support but don't need a tree, you have the option to donate your tree to a special family in the Boys and Girls Club of North Kitsap. The Club has provided services every day since the pandemic began, offering a place for kids to attend classes online through their make-shift classrooms. 
When:  December 5 – 12, 2020, beginning and ending at 12:00 PM
Where:  Online!  Register here.

The Coffee Oasis is dedicated to supporting Kitsap's struggling youth, cementing themselves as a cornerstone of the community.  This season, you can support those in need while getting your coffee fix at The Coffee Oasis. Your dollars will go towards a multifaceted approach to supporting and nurturing young people who have survived abuse, violence, poverty. Visit one of their cafes or their online store.
They also offer a Coffee Subscription, and 100% of the proceeds support their youth programs that offer housing, job training, and resources for homeless youth.
When: Purchase coffee online or during their business hours
Where:  All Coffee Oasis locations
3. Participate in a Pet Photo Contest to Support Kitsap Humane Society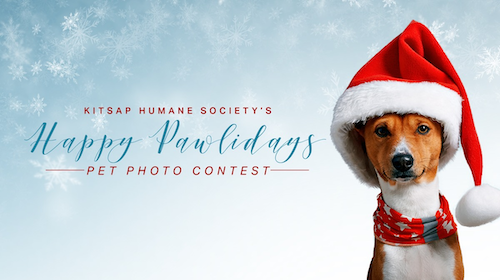 Happy Pawlidays! Snap a photo of your pet dressed up and you can save lives through Kitsap Humane Society's contest. Submit your holiday-themed photos online, and the winner will receive a gift basket from KHS. Dress up your pet in a costume or snap a classy holiday shot. The winner will be decided by votes! It's just $5 to enter and $1 per vote. All proceeds will be donated to the furry friends under KHS care.
When:  December 14, 2020 at 6:00 AM – December 25, 2020, at 12:00 AM
Where:  Online
Cost:  $5 per photo submission, $1 per vote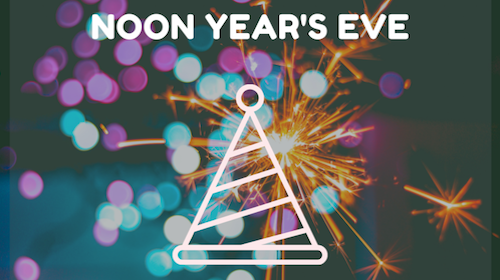 The Kid's Discovery Museum on Bainbridge Island is a wonderful nonprofit museum that provides creative, experiential learning opportunities for children. By giving the kids in your life one of these fun boxes, you'll be supporting this great place. And, now more than ever, they need your support. In fact, one-third of nonprofit museums across the U.S. are at significant risk of permanently closing due to the impact of COVID-19.
The STEM Subscription Box is $50/month and offers K-2 educational activities that are tied to themes like space and the environment. All project materials are included. 
When:  Anytime
Where:  Online
The Noon Year's Eve Party Box is $25 for members and $40 for non-members. It provides everything you need to celebrate the new year at noon instead of at midnight so that your little one(s) can be part of the fun. There's a firework craft, confetti, and more! 
When:  Last day to ship is Dec. 15, 2020; available for pick-up from 10:00 AM to 4:00 PM from Dec. 22 – 29, 2020
Where:  Online

With over 150 acres to enjoy, the Bloedel Reserve is always a treat, and "Winter in the Woods" is a great outdoor experience for all ages. And, you can support the YWCA Kitsap County while you're out enjoying the Reserve. Just bring canned food to contribute to their donation drive. Then stroll across their beautiful grounds and spot cleverly crafted snow people. They also have a Wishing Tree with individually wrapped wooden ornaments and pencils that you can use to add your wishes for the new year. This event is included with admission. Tickets must be purchased in advance online via timed tickets. Canned food donations are not required but are requested.
When: Dec. 5, 2020 – Jan. 3, 2021, open Tuesdays-Sundays, 10:00 AM – 4:00 PM
Closed Mondays, Christmas Day, and New Years Day
Where: Bloedel Reserve, Bainbridge Island
If you know of other local nonprofits that have events going on, let us know on our new Facebook page: Windermere Sound Living. We would love to spread the news. Happy Holidays and here's to a healthy, joyful new year!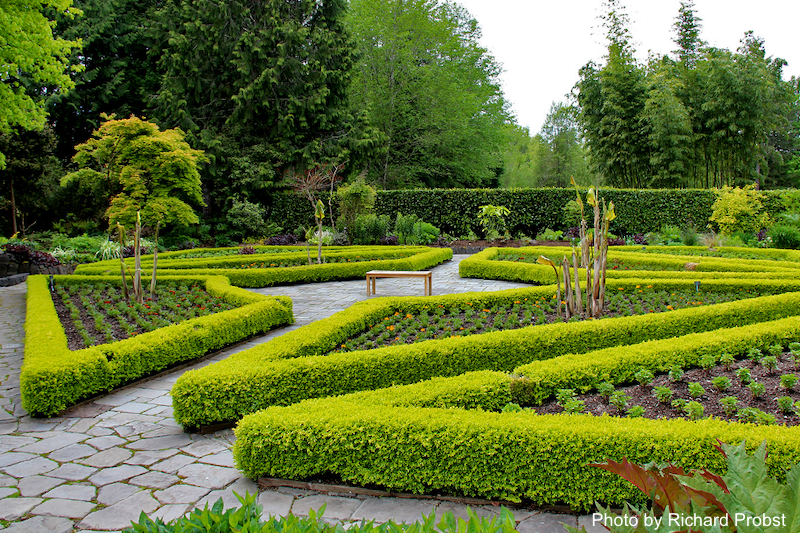 Nestled in North Kitsap, is Heronswood, a botanical paradise. Originally brought to life in 1987 by Horticulturalist Dan Hinkley and his husband, architect Robert L. Jones, the garden has grown to more than 15 acres of fantastic flora from all around the world. Heronswood is an internationally recognized treasure in the Pacific Northwest, even garnering the attention of Martha Stewart. 
Hinkley's dream of starting a small nursery, where he could introduce rare and hardy plants to the community, has become a de facto landmark in Kitsap County. He spent the next 20 years developing the estate and traveling worldwide on plant-hunting trips to expand the garden. In 2000, Hinkley and Jones sold the business to W. Atlee Burpee Company. But in 2006 the company filed for bankruptcy. The estate laid dormant until 2012 when it was sold to the Port Gamble S'Klallam Tribe. 
Together with Hinkley, the S'Klallam Tribe has breathed new life into the garden through a series of tremendous restoration efforts. The Heronswood Garden has become a place for special events, plant sales, and educational programs that speak to the heritage of the garden and the S'Klallam Tribe. 
S'Klallam History
For centuries, the S'Klallam Tribe occupied the shores of Strait Juan de Fuca, Admiralty Inlet, and Puget Sound. S'Klallam means "strong people". Although their culture was almost lost after European contact, the S'Klallam have maintained agency over their heritage and traditions. 
Over the past few decades, tribal leaders have made significant efforts to strengthen their community through economic development, establishing an Economic Development Authority to support local businesses through the administration of federal grants.
The acquisition of Heronswood Garden has provided an opportunity for all community members to work together to maintain this local treasure. Since 2012, members of Heronswood staff, the Port Gamble S'Klallam Tribe, the Heronswood Garden Steering Committee, and dozens of very skilled, dedicated volunteers have teamed up to shape the future of Heronswood. 
Heronswood sign and the S'Klallam Orca Crest. Photos by Leo Phillips.
Legacy and Future
After 35 years and two ownership changes, Heronswood continues to thrive and flourish. It offers an abundance of resources and events for community members to learn more about horticulture. Hinkley, now Director Emeritus, creates and leads many of these events himself. Field Notes is the official blog of Heronswood, where Hinkley and Assistant Director Dr. Ross Bayton write educational blog posts about their experiences foraging around the world. They also have Nature Notes, a video series that features new Garden Director, Dr. Patrick Mcmillan. In this series, you can learn fascinating information about Pacific Northwest shrubs, trees, and more.
Lunchbreak Lectures is an online series of classes that take place virtually over Zoom. Hinkley and Bayton teach these classes. Heronswood also offers pre-scheduled tours lead by experienced garden professionals.
In adherence to current COVID-19 guidelines, masks and facial covers are mandatory. Tourists will be able to use a whisper headset system to listen to the tour guide while maintaining six feet from one another. 
Next spring, Heronswood will be dedicating a stumpery, an artistic display of tree stumps, that recounts the history of the S'Klallam Tribe with the local timber industry. Additionally, they will be adding plant species used in traditional dyeing and weaving for tribal artists to access. The S'Klallam Tribe and Hinkley are ushering in a new chapter for Heronswood, bringing people from all over Kitsap County and beyond to experience the unparalleled beauty of the botanical garden and S'Klallam Tribe.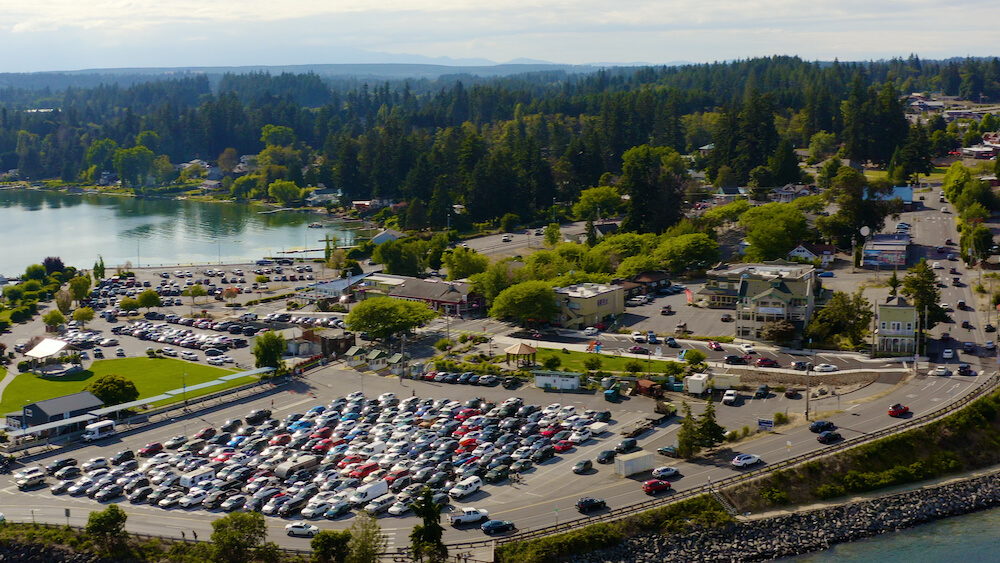 The quaint community of Kingston sits just a ferry ride away from Seattle and Edmonds, yet it retains the easygoing energy of the Kitsap Peninsula.
A Scenic Home for a Connected Life
Whether you're starting a family or looking to live near a big city but not in one, Kingston is a wonderful place to put down roots. Kingston's history as a town dates back to 1890. That's when the Kingston Land and Improvement Company was established by Seattle investors. They wanted the area to become a "resort and hideaway for Seattle folk".
Stepping off the ferry, the charm of Kingston's downtown surrounds, starting with a greeting from the lovely welcome mural.  A five-minute stroll through the tree-lined street reveals the lovely little Paris feel of J'aime les Crêpes Crêperie and the robust food and drink options at places like Kingston Alehouse and d'Vine Wines. Venture up the hill to the rustic, century-old farmhouse of the Mossback Cafe for locally-sourced, eclectic meals. 
Though Kingston is small, there are many options for a good cup of coffee as well as a range of delicious treats, thanks to places like The Coffee Oasis, The Cup & Muffin, Sweet Life Cakery, and Borrowed Kitchen Bakery. You could literally eat your way through town and then enjoy a movie at the now nationally known Firehouse Theater. Then stroll down Saltair Beach or go play some golf at the beautiful White Horse Golf Club. 
"Kingston is still a small friendly town that is full of people that greet one another when you run into each other in the store or about town," says Windermere Kingston's Managing Broker, Jet Woelke. "Locals will pitch in and help neighbors in need or pull together if the community needs something. It's amazing the community involvement!"
Kingston is connected to exciting, culturally rich areas to explore. Just a short drive away are the towns of Indianola, Suquamish, Hansville, and Port Gamble. Each has its own distinct feel, with unique activities for all ages.
Adventure Surrounds
Indianola
What is now a quaint seaside community and friendly artists' haven, Indianola was founded in 1916 as a summer/weekend community only reached by steamboat. Since those humble beginnings, even big names such as Martha Stewart have discovered its serenity. Stewart knows the Director Emeritus of Heronswood Garden, Dan Hinkley. In 2013, Stewart visited Indianola and Heronswood Garden in nearby Kingston. An incredible botanical garden, Heronswood is maintained by the Port Gamble S'Klallam Foundation and the garden's management team. There's lush beauty all around North Kitsap, and Indianola is one picturesque place to enjoy it. 
Suquamish
Fishing has long been a focal point here. For thousands of years, the Suquamish and their ancestors inhabited this region, and fishing was traditionally their most important source of food. It still remains important for many Tribes today. Visit the reservation town of Suquamish to tour the beautiful Suquamish Museum and pay your respects at the gravesite of Chief Seattle.
Suquamish also offers parks and some popular places like Sully's Bistro & Bar, which often serves locally sourced seafood. Realtor Christine Todd loves the beautiful views there. "Grab a seat on one of the beach logs at Old Man House and watch the marine traffic go by." 
Hansville
Spend a day at the famous Point No Point Beach in Hansville, featuring the oldest lighthouse on Puget Sound.  It just so happens to also be one of the best Chinook Salmon fishing holes in all of Puget Sound. You can join the growing trend of kayak salmon fishing. The quiet, friendly town of Hansville also has some nice places to stop in for a bite like North Point Market. This deli offers fresh food, coffee, local produce, and gifts. 
Port Gamble
Visit nearby Port Gamble, an old company town, for a foray into cute, turn-of-the-century culture.  Growing from a bustling logging town to a popular tourist destination, it's now famous for its New England style homes, its hiking and biking trails, and paranormal activity legends.  It's also a popular wedding venue and has even served as a backdrop for Hollywood films.
Welcome Home
Gorgeous vistas, rich areas to explore, thriving small businesses, and great schools – what's not to love? The Kingston area offers a range of sights, activities, and much more. If you're looking to buy in the area, our local experts would be happy to show you around.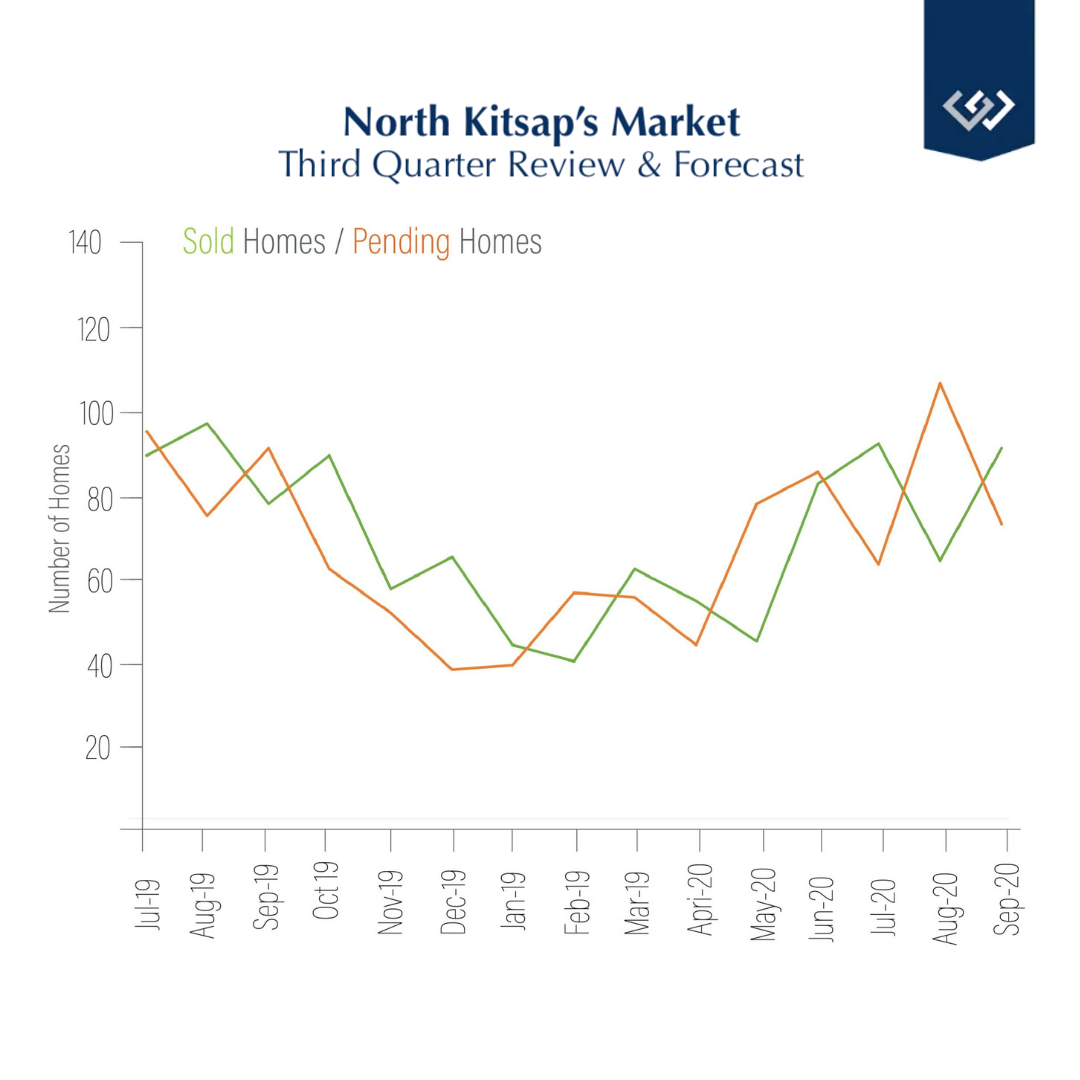 North Kitsap's market had a very strong third quarter. We've compiled key stats below to provide a comprehensive review of our market, as well as insights and predictions from Windermere Real Estate's Chief Economist, Matthew Gardner.
Our Strong Seller's Market
It's a strong seller's market here in North Kitsap. Inventory remains low while demand is high. In our third quarter, the median sale price was up 9% year-over-year at $508K. Buyers should be aware that multiple offer situations have become more common in our area. Our Brokers have seen an increase in situations where some buyers are outbid either by price or by an all-cash buyer.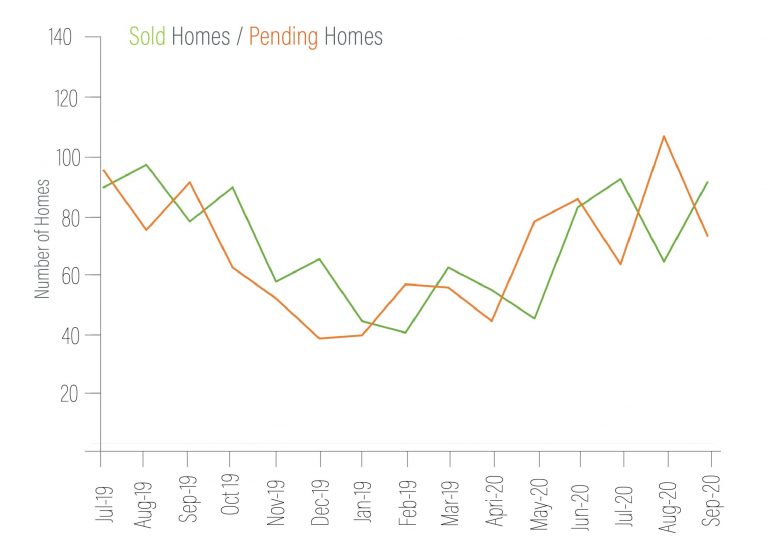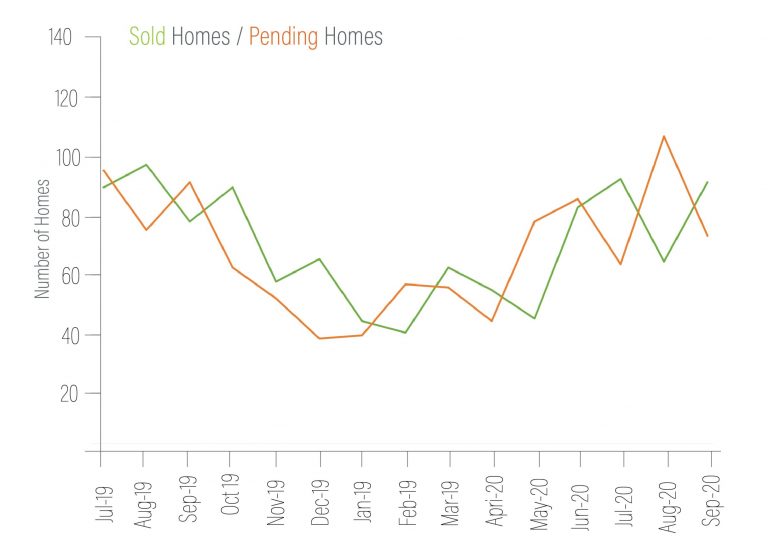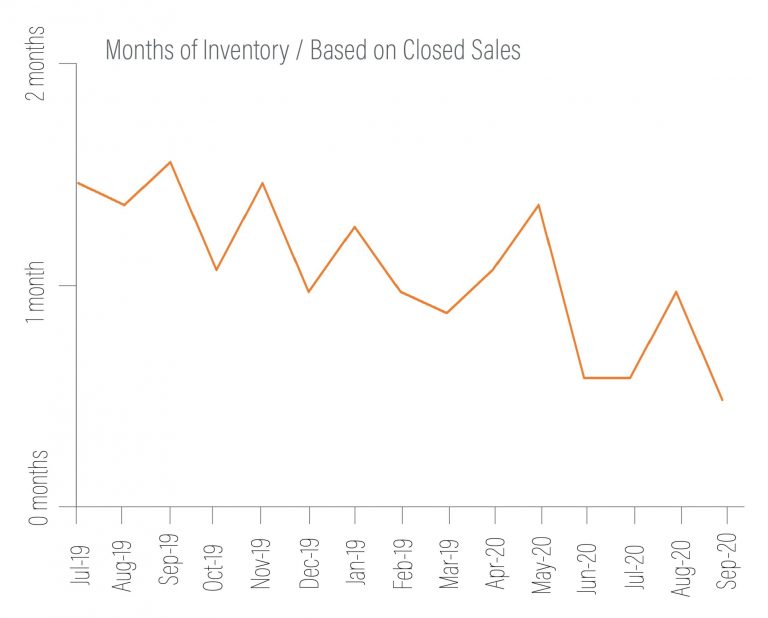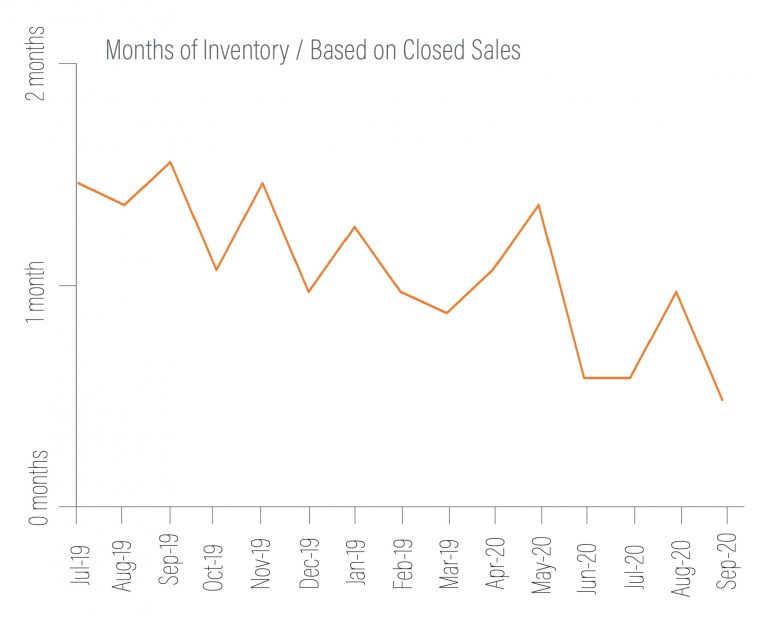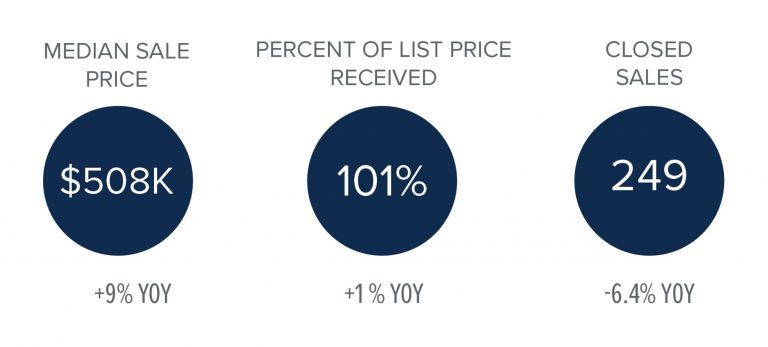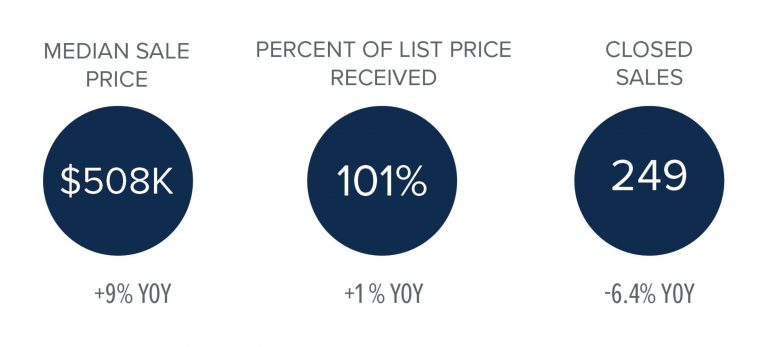 Market Predictions
Although mortgage rates remain historically low and demand is high, our Chief Economist, Matthew Gardner, has some concerns about how this may impact real estate down the road. "We may be heading towards a period where we see houses turn over at a far slower pace as we stay in our homes for longer than ever…this could be a problem as it leads to persistently low levels of inventory for sale, which itself could lead to prices continuing to rise at above-average rates and that would further hit affordability." As for mortgage rates, Gardner does not expect them to rise significantly any time soon. However, he says, "We should all be aware that there could be consequences to very low rates".
Western Washington Review
Let's zoom out a bit and look at our area. Below are highlights from The Western Washington Gardner Report provided by Windermere Real Estate's Chief Economist, Matthew Gardner.
WESTERN WASHINGTON HOME SALES
Total Sales: 11.6% increase from Q3/2019, and 45.9% higher than Q2/2020
Homes for Sale: 41.7% lower than Q3/2019, but up 1.6% from Q2/2020
Pending Sales: up 29% from Q2/2020
WESTERN WASHINGTON HOME PRICES
Average: $611,793 (up 17.1% from Q3/2019). Low mortgage rates and limited inventory are clearly pushing prices up.
Prices will continue to increase as long as mortgage rates and inventory levels stay low. If this continues to be the case, affordability issues will become more apparent in many markets.
DAYS ON MARKET, WESTERN WASHINGTON
Average: 36 days (an average of 4 fewer days than in Q2/2020 and 2 fewer days than in Q3/2019)
In Kitsap County, average days on market: 20
Conclusion
In Gardner's Western Washington Report, he states that, although we have a strong seller's market that is very buoyant, he's "starting to see affordability issues increase in many areas—not just in the central Puget Sound region—and this is concerning. Perhaps the winter will act to cool the market, but something is telling me we shouldn't count on it."