Our North Kitsap real estate market continues to grow more competitive for buyers. Read on for key highlights about our strong seller's market.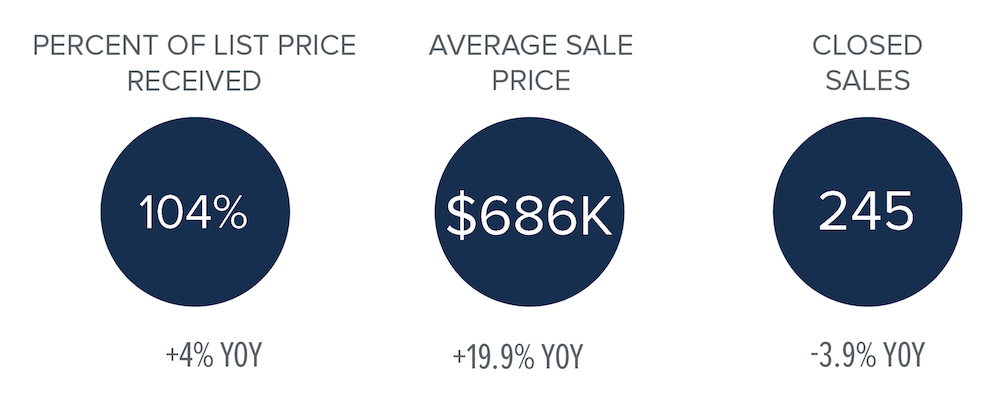 Our Competitive Seller's Market
North Kitsap's inventory is now lower than this time last year and demand is consistently high. With the new remote working norm, the greener pastures of Kitsap living are more possible for many. And, these eager buyers outnumber sellers – reflected in the lower volume of closed sales when compared to the same time last year. Our Brokers continue to experience competitive buyer battles. Looking to buy? Don't let that discourage you. Our local experts will help you every step of the way.
Market Data
There is a noticeable sales volume plateau in our third quarter of 2021 when compared to the rising volume of last quarter.  However, home prices are still increasing at a consistent rate.  This price growth may decrease as we enter the slower season and inventory declines.  If price growth does slow, we will see a shift toward a more balanced market.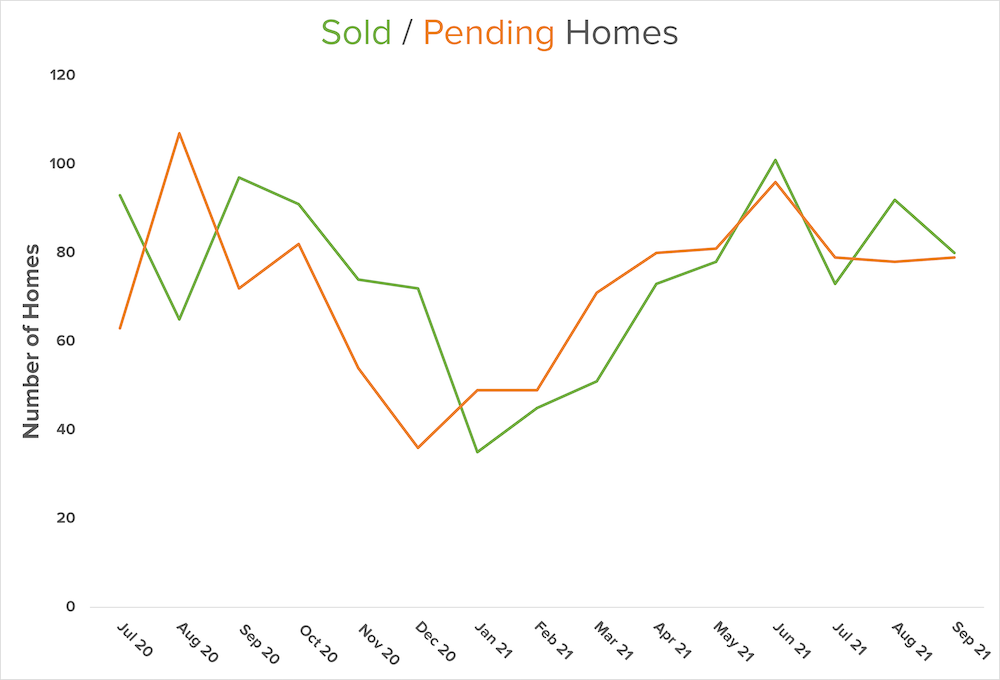 North Kitsap sale prices are strong, and the percent of list price received has increased 4% year-over-year.  As you can see in our graph, the listing and sale price divergence went through a slight correction in the second quarter of 2021 but it's now back on track. Despite rising prices and low inventory, shifting attitudes of American home buyers may still contribute to pricing to avoid an affordability ceiling.  Matthew Garnder expands on this in the next section.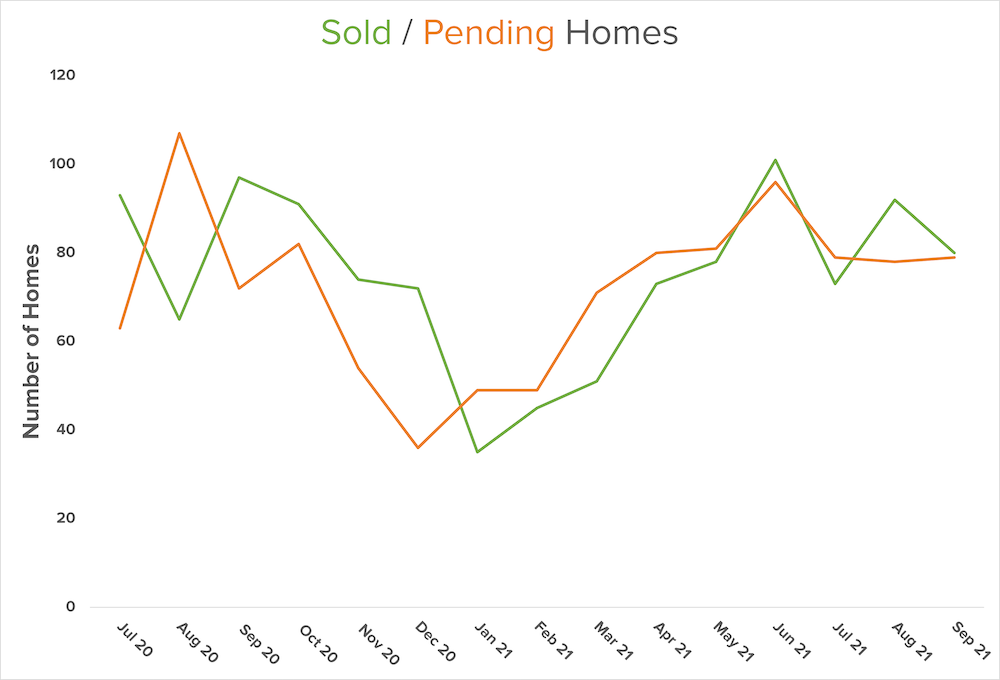 Home Purchase Sentiment Index with Insights from Matthew Gardner
In his most recent Monday with Matthew video, our Chief Economist, Matthew Gardner, analyzed Fannie Mae's most recent Home Purchase Sentiment Index figures. The data comes from a survey containing approximately 100 questions on housing-related topics. Fannie Mae collected 1,000 consumer responses from across the country. As Matthew Gardner says, "It's the only national, monthly survey that's focused primarily on housing."
The survey shows that many Americans continue to think it is not a good time to buy because of the low supply and rapidly rising prices.  However, many feel it is a good time to sell as consumers predict home prices and mortgage rates will go down.  As Gardner explains, "most consumers continue to report that it's a good time to sell a home, but a bad time to buy. They most frequently cite high home prices and a lack of supply as their primary rationale…However, the good time to buy component did tick up for the first time since March."  While this is a recipe to shift towards a buyer's market, we'll see how things unfold.
Gardner sums it up by saying, "Consumers tempered both their recent pessimism about home buying conditions and their upward expectations of home price growth."  So again, we are seeing the potential for a shift toward a more balanced market.