Looking to spread some holiday kindness and cheer? We have many wonderful local nonprofit organizations that provide a range of services throughout Kitsap County, and they could really use our help. While monetary donations are great, there are other ways to show your support. Here are some fun ideas to get you started.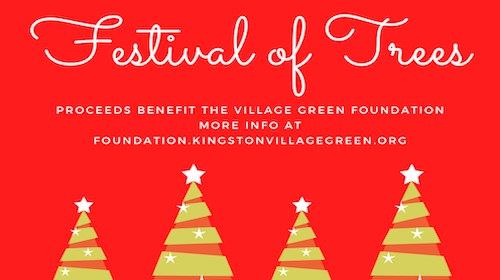 The Festival of Trees is happening right now in Kingston and you can join in the fun! Check out the beautiful Christmas trees around town or online. Then bid on your favorite one. A number of local businesses decorated and donated these trees and we proudly donated one as well. Bidding ends on December 12th at noon so be sure to bid before it's too late. Winning bidders will be able to claim their trees after the auction closes by arrangement with the tree's donor. If you want to show your support but don't need a tree, you have the option to donate your tree to a special family in the Boys and Girls Club of North Kitsap. The Club has provided services every day since the pandemic began, offering a place for kids to attend classes online through their make-shift classrooms. 
When:  December 5 – 12, 2020, beginning and ending at 12:00 PM
Where:  Online!  Register here.

The Coffee Oasis is dedicated to supporting Kitsap's struggling youth, cementing themselves as a cornerstone of the community.  This season, you can support those in need while getting your coffee fix at The Coffee Oasis. Your dollars will go towards a multifaceted approach to supporting and nurturing young people who have survived abuse, violence, poverty. Visit one of their cafes or their online store.
They also offer a Coffee Subscription, and 100% of the proceeds support their youth programs that offer housing, job training, and resources for homeless youth.
When: Purchase coffee online or during their business hours
Where:  All Coffee Oasis locations
3. Participate in a Pet Photo Contest to Support Kitsap Humane Society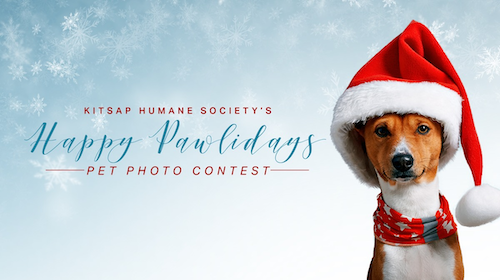 Happy Pawlidays! Snap a photo of your pet dressed up and you can save lives through Kitsap Humane Society's contest. Submit your holiday-themed photos online, and the winner will receive a gift basket from KHS. Dress up your pet in a costume or snap a classy holiday shot. The winner will be decided by votes! It's just $5 to enter and $1 per vote. All proceeds will be donated to the furry friends under KHS care.
When:  December 14, 2020 at 6:00 AM – December 25, 2020, at 12:00 AM
Where:  Online
Cost:  $5 per photo submission, $1 per vote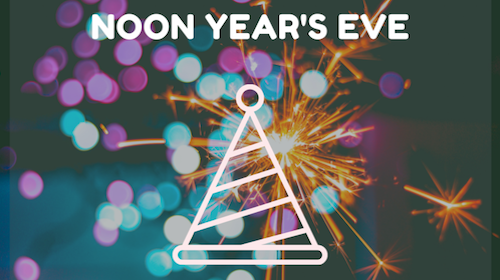 The Kid's Discovery Museum on Bainbridge Island is a wonderful nonprofit museum that provides creative, experiential learning opportunities for children. By giving the kids in your life one of these fun boxes, you'll be supporting this great place. And, now more than ever, they need your support. In fact, one-third of nonprofit museums across the U.S. are at significant risk of permanently closing due to the impact of COVID-19.
The STEM Subscription Box is $50/month and offers K-2 educational activities that are tied to themes like space and the environment. All project materials are included. 
When:  Anytime
Where:  Online
The Noon Year's Eve Party Box is $25 for members and $40 for non-members. It provides everything you need to celebrate the new year at noon instead of at midnight so that your little one(s) can be part of the fun. There's a firework craft, confetti, and more! 
When:  Last day to ship is Dec. 15, 2020; available for pick-up from 10:00 AM to 4:00 PM from Dec. 22 – 29, 2020
Where:  Online

With over 150 acres to enjoy, the Bloedel Reserve is always a treat, and "Winter in the Woods" is a great outdoor experience for all ages. And, you can support the YWCA Kitsap County while you're out enjoying the Reserve. Just bring canned food to contribute to their donation drive. Then stroll across their beautiful grounds and spot cleverly crafted snow people. They also have a Wishing Tree with individually wrapped wooden ornaments and pencils that you can use to add your wishes for the new year. This event is included with admission. Tickets must be purchased in advance online via timed tickets. Canned food donations are not required but are requested.
When: Dec. 5, 2020 – Jan. 3, 2021, open Tuesdays-Sundays, 10:00 AM – 4:00 PM
Closed Mondays, Christmas Day, and New Years Day
Where: Bloedel Reserve, Bainbridge Island
If you know of other local nonprofits that have events going on, let us know on our new Facebook page: Windermere Sound Living. We would love to spread the news. Happy Holidays and here's to a healthy, joyful new year!