A strong work ethic, excellent interpersonal skills, and a passion for real estate make Alexandra Harkins the perfect fit for many home buyers and sellers. She's a lifelong local and recently joined our Windermere Kingston team. Learn about her interesting background, her approach to real estate, and more in our Q&A.
What unique professional skills do you possess that enhance your abilities as a realtor?
I am phenomenal at attuning to the needs of others. I can hear the concern in someone's voice, and I know how to use my genuine empathy and knowledge to reassure my buyers and sellers. They know I will be working harder for them than anyone else.
What unique experiences shape the way you work?
I have a unique ability, a unique hustle about me. I have always been the hardest working employee. But when you have a child with special needs it affects your empathy and your drive in ways you'd never imagine. It makes the hard work you've always put in pale in comparison to the work you must put in with your child. Spending the last 3 years working as hard as I have with him has risen my "hard work" standard above anything I ever knew I could do. And now, I get to share that determination with my clients.
What personality traits do you think are important in this profession?
I think being accessible, self-sufficient, reliable, organized, honest, and knowledgeable are the most important traits to being successful in representing my clients to the fullest.
What drew you to real estate?
My fiancé, who I have been with for nearly 12 years, is in home remodeling. Being so deeply involved in the process made me even more interested in the facets of the industry. I began educating myself on real estate. I fell in love with the opportunity of providing the support and knowledge someone needs to be represented in such a huge transaction.
Which areas do you serve and how long have you lived here?
I am licensed in Washington and I mostly serve the greater Pacific Northwest. I was born in Seattle and grew up primarily in the North Kitsap area. I love the people, the weather, and the natural beauty, from the sea to the mountains and everything in between. For those reasons, we have stayed local, and we always will.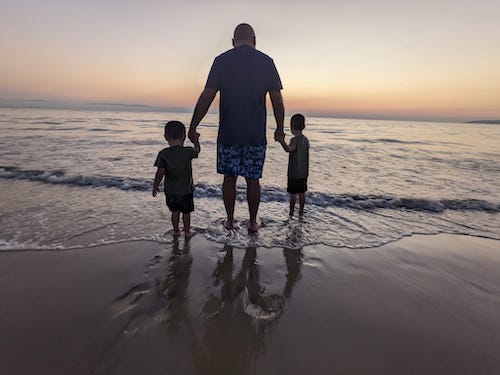 What made you decide to work with Windermere?
Windermere offers so many great tools for growth, and they also are involved in the local community. I love that they focus on being a part of the community to better the lives of those in it, not just in the way of real estate. My colleagues are also phenomenal community members.
We're so glad Alexandra Harkins has joined our Windermere team! If you'd like to connect with her, check out her website and follow her on Facebook and Instagram.