August Kitsap County Statistics
September 2016 – August 2017
Active Inventory by Month
The drastic drop in inventory shown by this graph (65 less houses then the same time last year) is reflective of the fact that the market it still very active and yet inventory is not coming on fast enough to keep up with demand.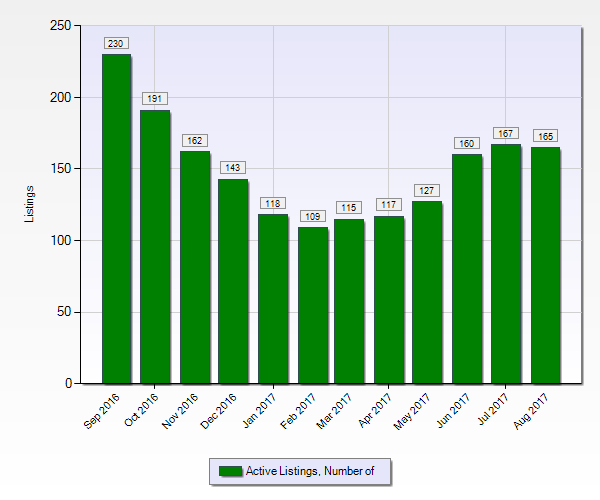 Number of Homes for Sale vs Sold
With 108 sales this past month we are up by 20 homes over the September time period of one year ago. Lack of inventory is not lessening demand.

Sales by Price Range
The most active price range for North Kitsap is the $200 to $400K price range, however this is the first year we have seen significant growth in many, if not all the higher price ranges.